At only six years old, Tyler Mejorado was diagnosed with cirrhosis, a progressive liver disease in which scar tissue replaces soft, healthy liver tissue. His next several years were spent in and out of the hospital. Unable to go to school, he learned from home and his hospital bed. Tyler's mother Milinda said, "I never imagined him having a second home in the hospital or not being able to play the sports he loved. I never imaged that we would become accustomed to his yellow coloring and grey eyes."
Three years after his diagnosis, Tyler ended up in the ICU with internal bleeding, requiring a hospitalization lasting several months. As he was finally nearing discharge from the hospital, Tyler had a seizure that caused him to go into multiple organ failure and left him unable to breathe on his own.
The moment I can never shake, that is always in my mind, is the night he had his seizure and stopped breathing. I think I stopped breathing at that moment.

Milinda Mejorado
Tyler was moved back to the ICU where he was placed into a medically-induced coma. The doctors were unsure whether he would survive. "It had gotten to the point where, during that night, they weren't sure whether or not my son was going to make it, and they had the conversation with us to withdraw care," said Milinda. His family was told that if he lived he would need a liver transplant.
Tyler pulled through and was placed on the national transplant waitlist where he remained for the next eighteen months. When he was eleven years old, the Mejorados received the call that they had been waiting for; there was finally a liver for Tyler.
The knowledge that another family chose to make this gift of life in their darkest moment was not lost on Tyler and his family. In a message to the donor family, Milinda said, "Your son was suddenly struck with an illness and while he was taking his last breaths, in that moment of despair, you chose to give life, love, faith, and hope to complete strangers."
The family found out years later that his donor was a six-year-old boy named Gavin.
The Mejorado family's experience motivated them to give back. Milinda was so inspired by Tyler's lifesaving organ transplant and the incredible nurses on his medical team that she decided to go back to school and become a Registered Nurse. "I sat up one day and I said Oh my God, this is what I want to do with my life. I want to give back. I want to do what they're doing. I want to help a family the way that they helped me and my son," said Milinda. After graduating, she accepted a position within the Westchester Medical Health Network working in the same PICU where she once wondered whether her son would survive. In January 2021, she took on the role of Transplant Coordinator.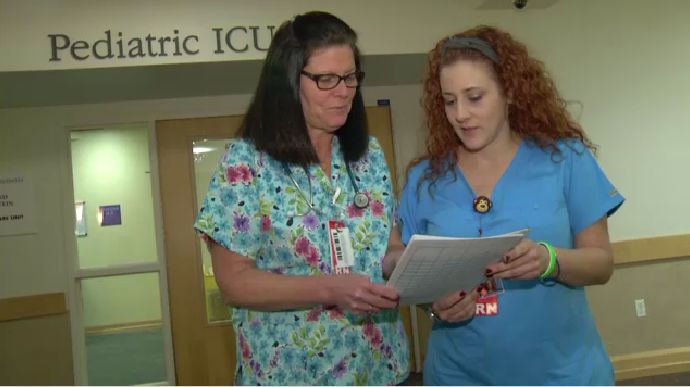 To be able to work alongside the nurses who inspired me and with the team that saved Tyler's life is an entirely new level of gratitude. It's crazy to think that I'm thankful for something so tragic. When I look back, we've come out on the other side and it gave Tyler, me and our entire family such a direction that I couldn't be more thankful.

Milinda Mejorado
Tyler found his calling while advocating for legislation to help other patients in need of a transplant. "I started going to Albany with Donate Life New York State to help lobby for laws that would help organ donation and make it easier on the families." His advocacy efforts earned him an internship in the state Assembly while he was still in high school. Tyler currently attends Fordham University, double majoring in Political Science and Theology, and plans to attend law school after graduation.